What Customers Say About My Work: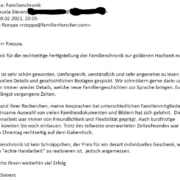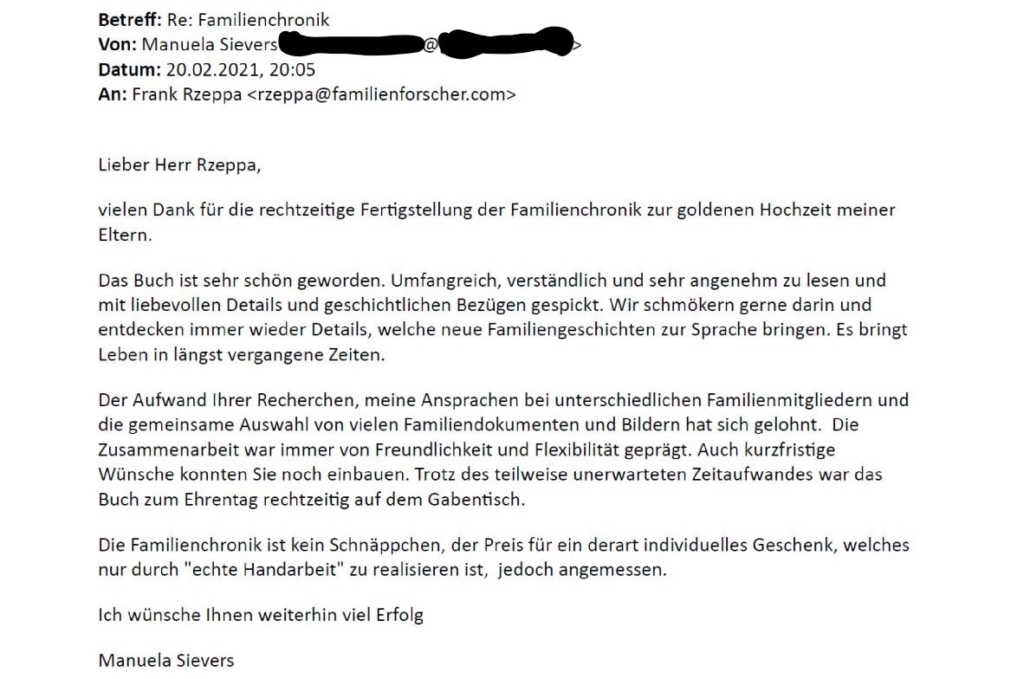 "Dear Mr. Rzeppa,
thank you very much for the completion of the family chronicle for the golden wedding anniversary of my parents just in time.
The book has become very beautiful. Extensive, understandable and very pleasant to read and peppered with loving details and historical references. We like to browse through it and always discover details that bring up new family stories. It brings life to times long past.
The effort of your research, my approaches to different family members and the joint selection of many family documents and pictures has been worthwhile. The cooperation was always characterized by friendliness and flexibility. You were also able to incorporate wishes at short notice. In spite of the partly unexpected expenditure of time, the book was on the gift table in time for the day of honor.
The family chronicle is not a steal, but the price for such an individual gift, which can only be realized by 'real handicraft', is reasonable.
I wish you continued success"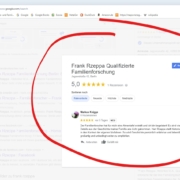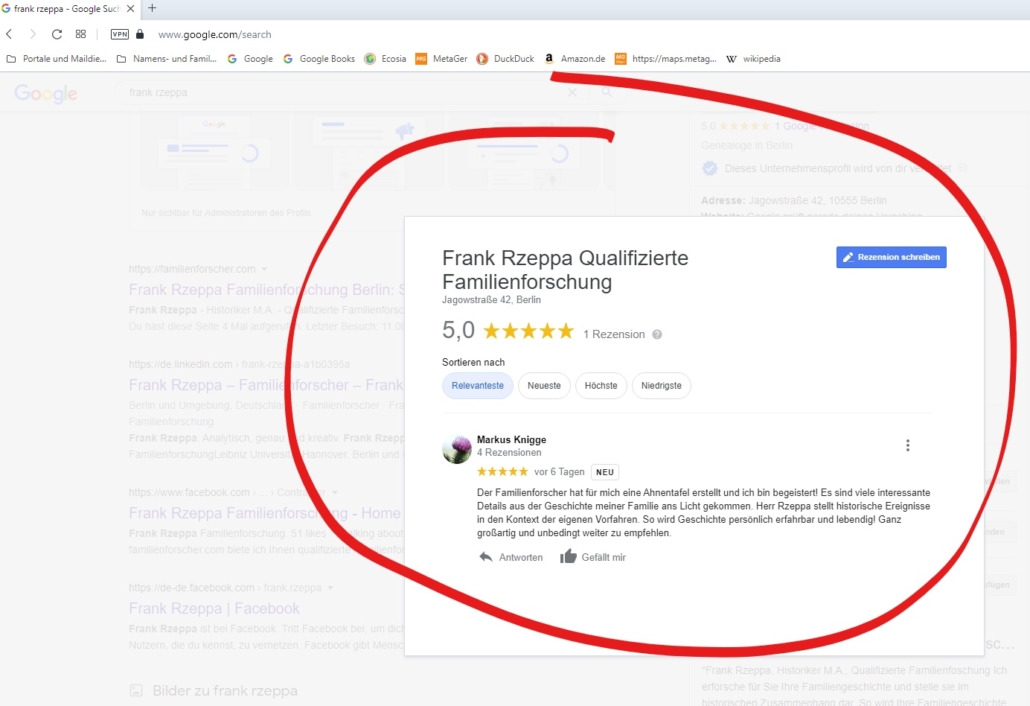 "The genealogist created a family tree chart for me and I am thrilled! Many interesting details from the history of my family have come to light. Mr. Rzeppa puts historical events in the context of one's own ancestors. Thus history becomes personally tangible and alive! Quite great and definitely to be recommended."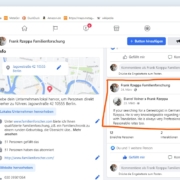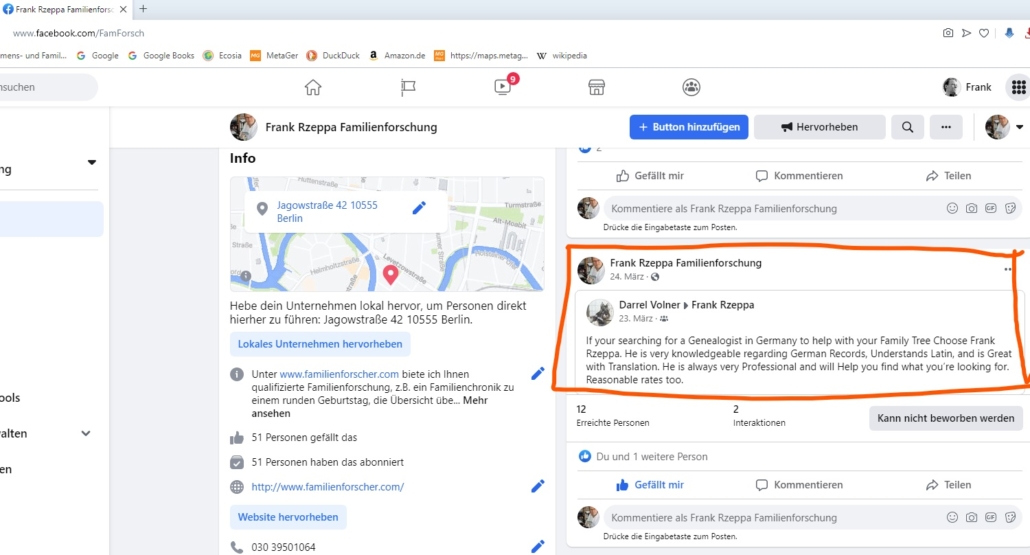 "If your searching for a Genealogist in Germany to help with your Family Tree Choose Frank Rzeppa. He is very knowledgeable regarding German Records, Understands Latin, and is Great with Translation. He is always very Professional and will Help you find what you're looking for. Reasonable rates too."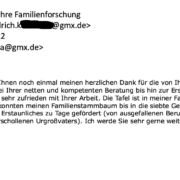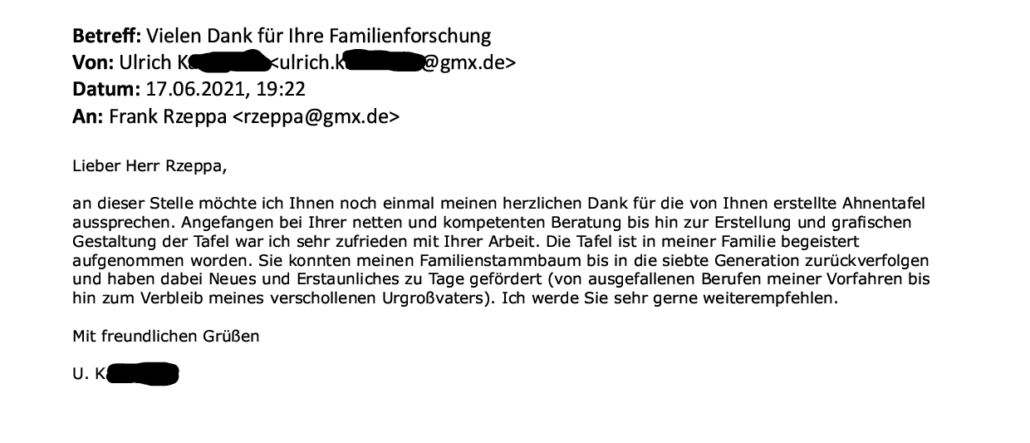 "Dear Mr. Rzeppa,
I would like to take this opportunity to thank you again for the pedigree chart you made for me. Starting with your nice and competent advice to the creation and graphic composition of the family tree, I was very satisfied with your work. The pedigree has been enthusiastically received by my family. You traced my family tree back to the seventh generation and brought new and amazing facts to light (from unusual occupations of my ancestors to the whereabouts of my lost great-grandfather). I will gladly recommend you.
Best regards"
Have I aroused your interest? Then please have a look here: